I hate Fridays.
I can just about muster the enthusiasm to say hi to people every other day of the week, but Fridays are particularly bad – especially for avoiding making decisions.
It's not that I hate them, just that it's difficult to get any work done with all the things that need to be done by other people. Know what I mean?
There's less people in the office, meaning it's literally every non-decision maker for themselves. I mean, there's only so much room on the fence. Get off my fence.
Especially when it comes to signing-off Nathan from Sales' LinkedIn bio, or Mike from Brand is demanding we sign up to the next MySpace to expand our 'digital footprint'. Whatever that is.
It might. I'm not denying that. It just might.
Amanda wants me to be the person who gets the blame when a GIF of someone's genitals gets them a ton of awesome engagement? Yeh.. Maybe.
There's far too much reliance on other people, right?
Here's your shitty GIF Amanda.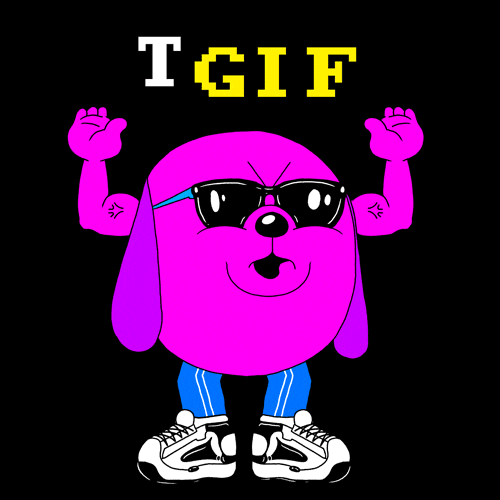 The secret to making a great decision
Don't be decisive – decide not to make decisions. The second you do, you'll be relied upon to vomit a fruitful, enthusiastic plethora of engaging commitment – time and time again.
You think they'll include you in the success of the awesome blog you signed off?
Probably. But that's risky, and can you really commit to accepting that kind of recognition?
"Oh hey, Marketing made some great decisions that helped my Q2 email campaign really fly!"

Said nobody. Ever.
Well maybe they will but it's not the kind of thing I have time for anyway.
Who's got the energy to make decisions for other people? It's not for me. I've got a wife and kids you know. I just couldn't be the same person at home if I was being decisive at work.
I don't make decisions for myself, so why would I do it for anyone else? Sure, people might consider me reliable, worthwhile, or even just a great guy to have around or chat to – while printing things they inevitably want approval for. Christ.
But do any of us really want that? Or do we just want to sit in a corner, offering our highest contribution through deep work. Or whatever the latest buzzword is.
Take it from me, it's taken years to dig myself out of the 'oh, hey what do you think about this?' circumcision I found myself coping with. Make your first decision your last.
And I'm sure you'll understand, Amanda – we need to wait 'til Monday to get final sign-off for your GIF.